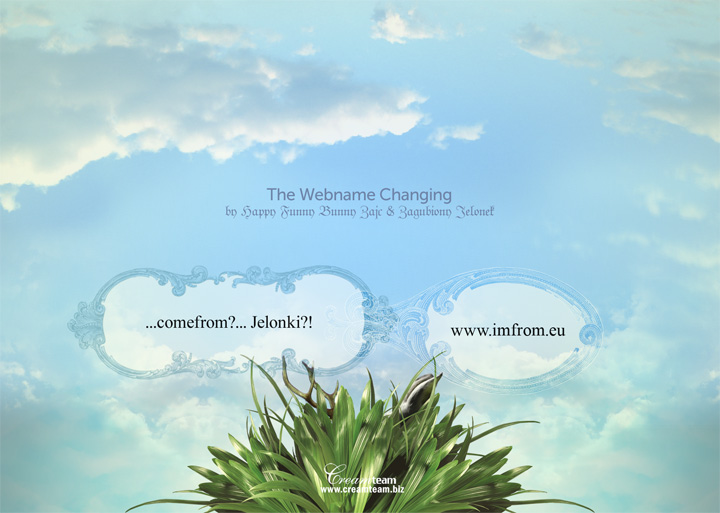 pl:
Informujemy, że nasi bohaterowie przedostatniego dymka, Jelonki z Chaszczy Hulaszczej, chwaty co się zowie, mieszkają nadal w Chaszczy, ale pod nowym adresem internetowym: www.imfrom.eu.
Prosimy o zapamiętanie i używanie nowego adresu, gdyż dotychczas używany adres Chaszczy przestanie działać na przestrzeni kilku następnych dni.
Mamy nadzieję zobaczyć Was wszystkich w nowym domku Jelonków: www.imfrom.eu
en:
Jelonki use since a few days forwarding web adress: www.imfrom.eu
Notice please, that the old address used by Jelonki will be expired during next 2 weeks, so we hope, You all will still meet Jelonki @ the new place.
Please remember, Jelonki live in Chaszcza and Chszcza is @ www.imfrom.eu